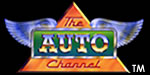 Washington DC March 8, 2007
The AIADA newsletter reported that yesterday Forbes rated the top ten carmakers with the most attentive, effectual dealerships.
BMW's MINI made the list, thanks to its customer-friendly sales approach. "We really catered all aspects of the dealership experience to our target customers," says MINI spokesman Andrew Cutler. "And they're a different kind of customer in that they're very hands-on and technically tuned-in and want to know about their car."
J.D. Power's Tom Gauer says that dealers as a whole are getting better at respecting customers' time, but that this is still a major point of contention that separates the best from the worst. Dealerships with the highest sales satisfaction have gone to a single-contact system all the way through the sales process, which helps keep the customer from feeling passed off or ignored. This tactic has long been used at luxury dealers, but non-luxury ones are increasingly adopting it.
10 car companies -- luxury and non-luxury -- with the best dealership experience by combining their SSI and CSI scores.
The autochannel